Alcoholic liver disease is caused by heavy use of alcohol. The liver breaks down alcohol. If you drink more than it can process, it can become seriously damaged. The effects of alcohol on the liver depend on how much and how long you have been drinking.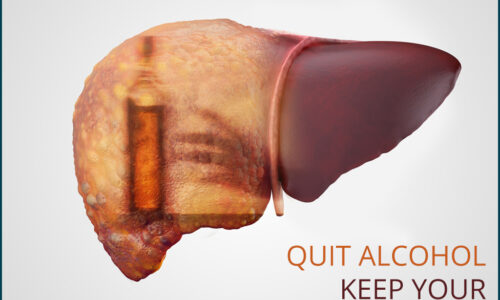 Causes
Alcoholic liver disease occurs after years of heavy drinking. Over time, scarring and cirrhosis can occur. Cirrhosis is the final phase of alcoholic liver disease.
Alcoholic liver disease does not occur in all heavy drinkers. The chances of getting liver disease go up the longer you have been drinking and the more alcohol you consume. You do not have to get drunk for the disease to happen.
The disease is common in people between 40 and 50 years of age. Men are more likely to have this problem. However, women may develop the disease after less exposure to alcohol than men. Some people may have an inherited risk for the disease.
Symptoms
There may be no symptoms, or symptoms may come on slowly. This depends on how well the liver is working. Symptoms tend to be worse after a period of heavy drinking.
Early symptoms include:
Loss of energy
Poor appetite and weight loss
Nausea
Belly pain
Small, red spider-like blood vessels on the skin